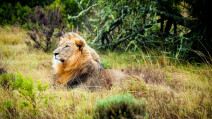 The Refuge: Psalm 46:1
This is an after school program for the 7th - 12th grade students. It is a time and place for students to find rest, strength, fellowship, instruction, laughter, prayer, encouragement, peace, joy and to experience the Body of Christ together.
This is the schedule for August - September 2017
(Officially begins August 21st)
Monday's & Thursday's 3:00 pm - 6:00 pm
Tuesday's 3:00 pm - 6:30 pm
Wednesday's 3:00 pm - 7:30 pm
Optional Activities:
Monday's
3:00pm - fellowship
3:45 - Body Fit Exercise
5:00pm - Will our generation speak study group 1
Tuesday's
3:00pm—Fellowship
3:45pm—Body Fit
5:30pm - Burdens/Prayers & Praises for High school and Junior High
Wednesday"s
3:00pm - Fellowship
3:45 - Body Fit
5:00pm - Tournament style games/activities
6:30 - Student Worship
Thursday's
3:00pm - Fellowship
3:45 - Body Fit
5:00pm - Will Our Generation Speak Study Group 2
Special Events
August 26 - Flag Football from 1 :00- 3:00pm Parents invited to participate.
All Game rooms will be suspended during Student Worship and BP&P activities. But besides those things...come and hang out/fellowship/play in the game rooms...
There will be specialty classes to learn a unique craft or even just adjust your safety glasses for some outrageous science experiments. More details later.
These activities will be held in the Student Ministry wing of the church: room 201, 202, 203, 204 and 207.
Contact Michael Bates for any questions: 753-4394 or