Fall Bible Study (Zoom)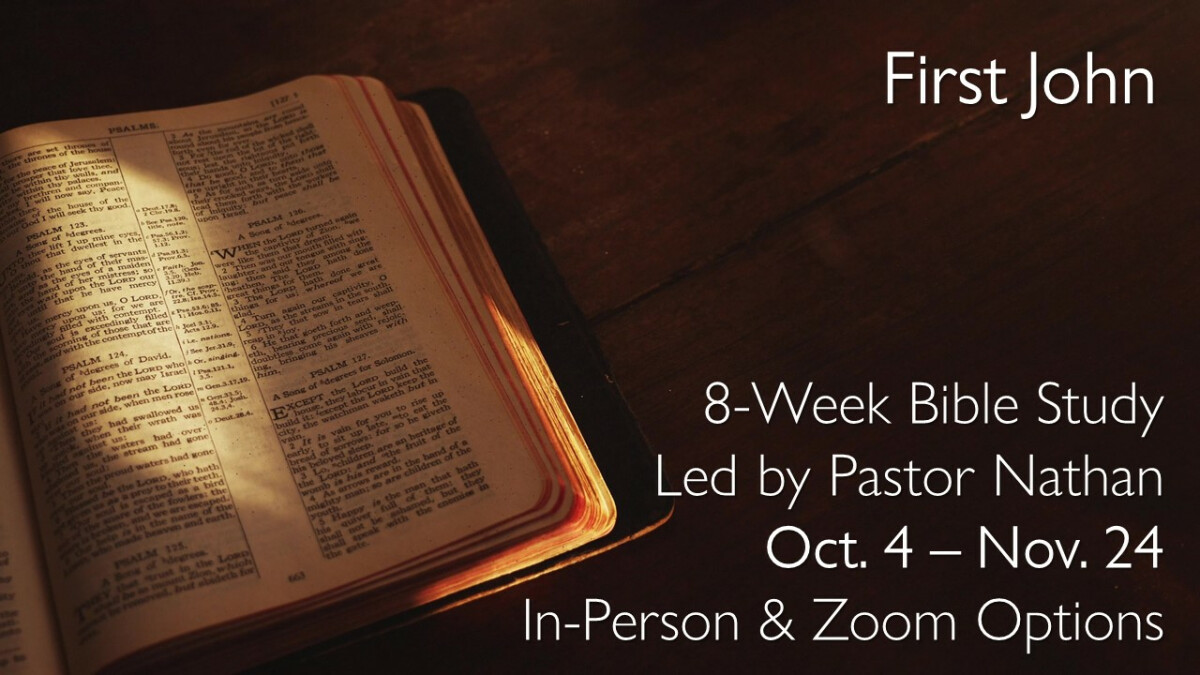 Every Sunday, from 10/04/2020 to 11/22/2020, 6:00 PM - 7:00 PM
Join us in-person or via Zoom for an 8-week Bible study on the book of 1 John.
Zoom Study: Sunday nights at 6:00 (Oct 4 - Nov. 22)
In-Person Study: Tuesday afternoons at 3:30 (October 6 - November 24). We will meet in the chapel.
There are no materials required for this study. Just bring a Bible, a notebook, and a pen. Participants may pick up their free ESV Scripture Journal at our first meeting or at the church office. The journal is an optional resource which can be used to take notes.
Weekly Schedule
1. Week 1: Introduction and Overview of First John
2. Week 2: 1:1–2:11
3. Week 3: 2:12–17
4. Week 4: 2:18–3:10
5. Week 5: 3:11–4:6
6. Week 6: 4:7–21
7. Week 7: 5:1-12
8. Week 8: 5:13-21