TBC Student Retreat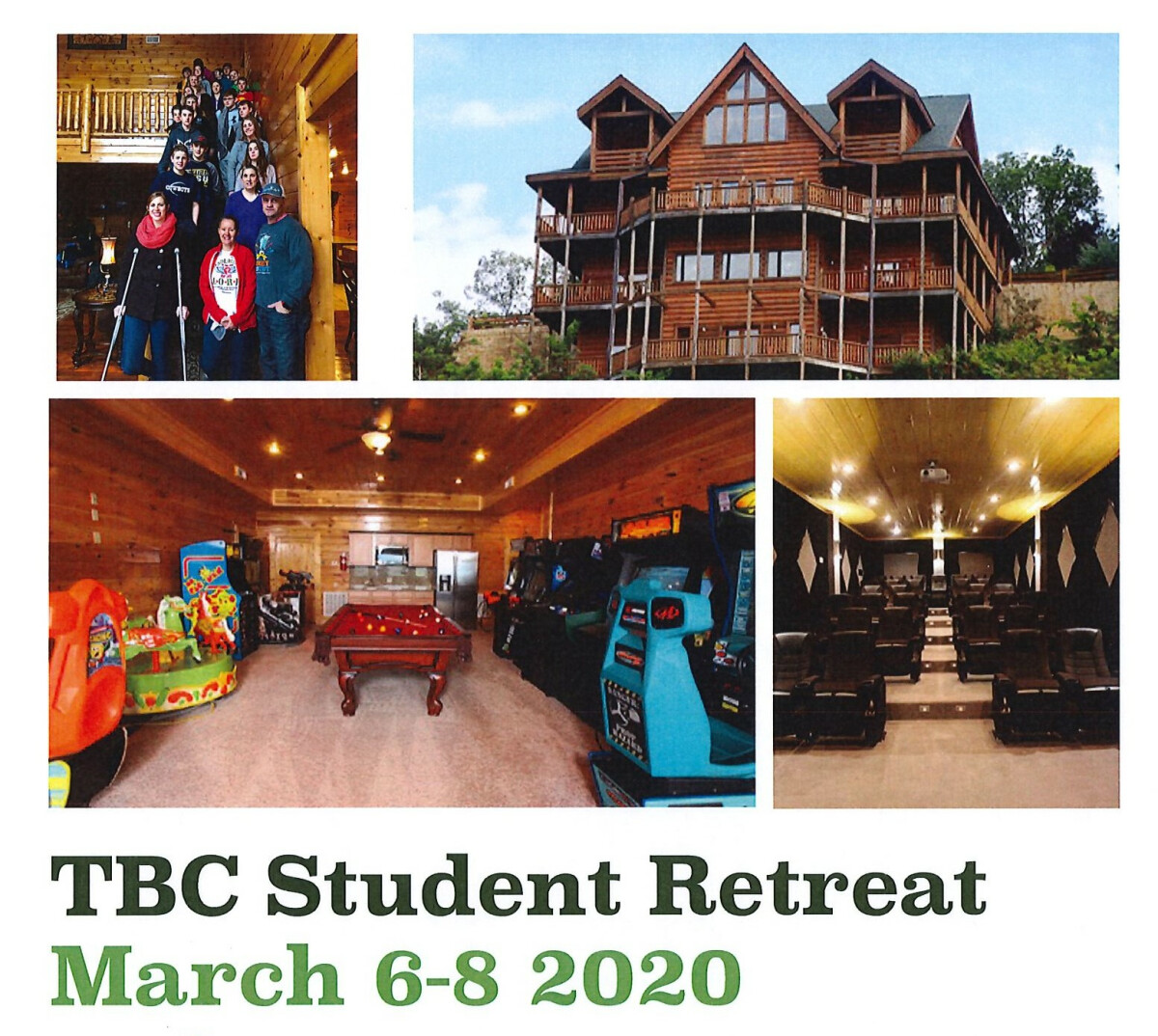 Friday, March 06, 2020, 12:00 AM - Sunday, March 08, 2020, 12:00 AM
Student Ministry Retreat - March 6 - 8. Retreat Cost : $100.00
We are now accepting $50.00 deposits to reserve your spot. The only thing you might need money for are souvenirs and snacks if we stop on the way back.
Please fill out and return your medical release forms.
We will leave the church on Friday, March 6th at 4:30 pm and return by Sunday, March 8th at 12:00 pm.